Counter-terrorism
The National Terrorism Threat Level is a scale of five levels that tells you about the likelihood of an act of terrorism occurring in Australia.
Whenever the government makes a change to the level it will explain why.
The level is part of the National Terrorism Threat Advisory System.
The system allows authorities, businesses and individuals to take appropriate measures for their own safety and security as well as the safety of their family, friends and associates.
Go to the Australian Government's National Security website to find out more about the terrorism threat advisory system.
The government regularly reviews the security environment and the threat level.
Chart of the threat levels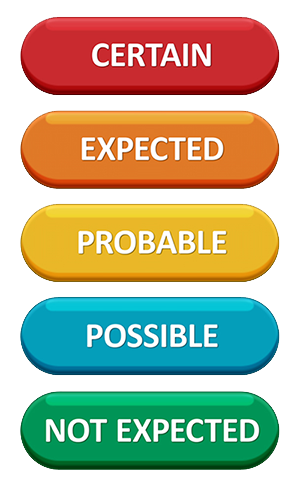 How the threat level is changed
A change to the National Terrorism Threat Level will be announced by the Prime Minister, the Minister Assisting the Prime Minister on Counter-Terrorism, the Director‑ General of ASIO, or the Counter-Terrorism Coordinator.
Go to the National Security website for information about the current terrorism threat level.
How to report suspicious activity
You can report possible signs of terrorism to the The National Security Hotline.
Every piece of information is treated seriously, as it could be vital in preventing a terrorist act.
The hotline also provides you with information on a wide range of national security matters.
If you see anything suspicious, report it to the National Security Hotline by calling 1800 123 400.