Types of alerts and warnings
There are three types of bushfire alerts:
Advice: A fire has started. There is no immediate danger. Stay up to date in case the situation changes.
Watch and Act: There is a heighted level of threat. Conditions are changing and you need to start taking action now to protect you and your family.
Emergency Warning: An Emergency Warning is the highest level of Bushfires Alert. You may be in danger and need to take action immediately. Any delay now puts your life at risk.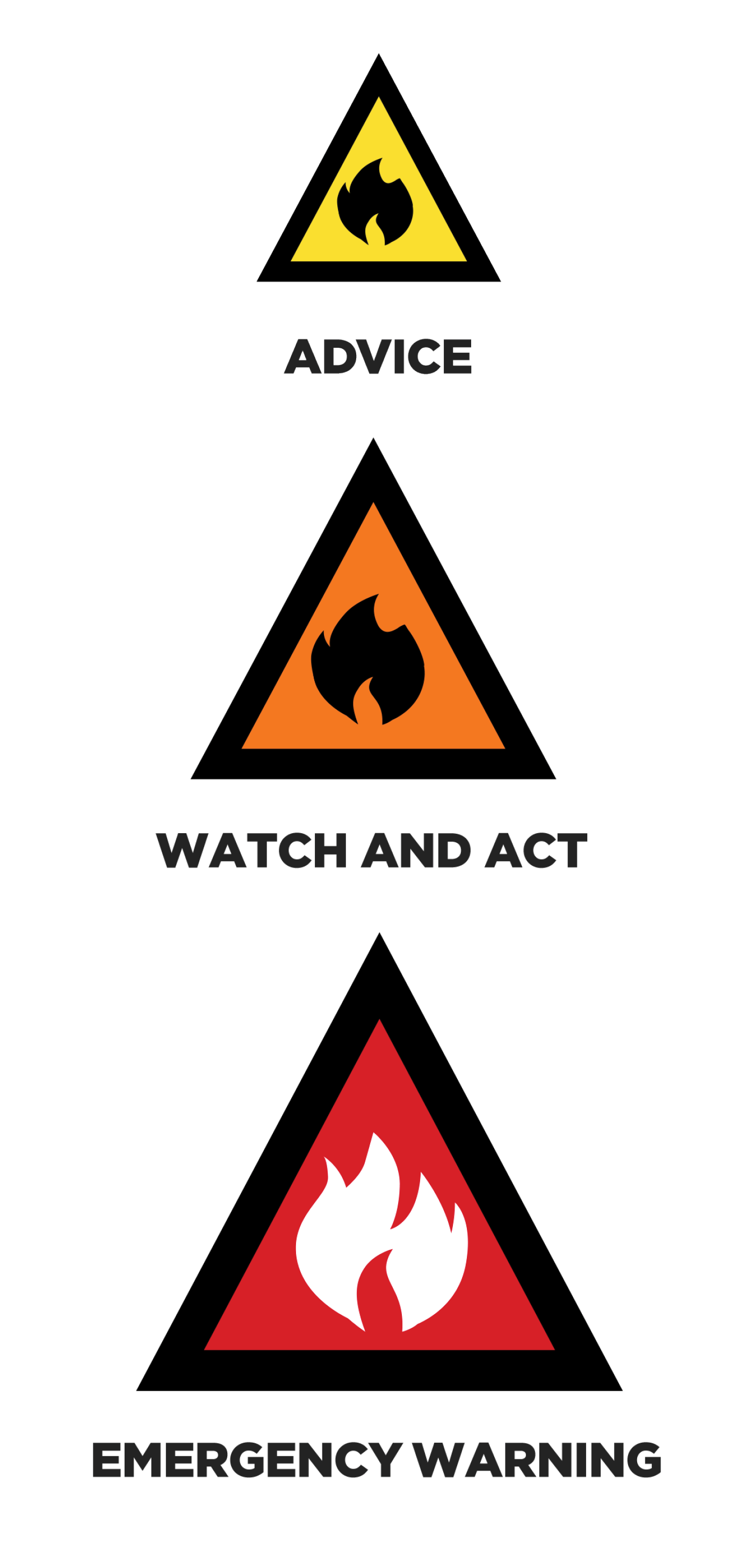 All three types of alerts will be listed on current bushfire alerts and warnings, and at the information sources listed below.
Bushfire information message
A bushfire information message informs you that a fire has started but there is no immediate danger.
This message generally relates to one of the following:
a small fire which is controllable
planned fuel reduction burning
an area likely to be affected by smoke.
The message may also be delivered through local ABC and other radio stations.
Read how to get weather warnings and emergency alerts.
Where to check for alerts
You can view current bushfire alerts and warnings from any of the following: