Types of alerts and warnings
There are three types of bushfire alerts:
Advice: Stay up to date
Watch and Act: Start taking action
Emergency Warning: Act immediately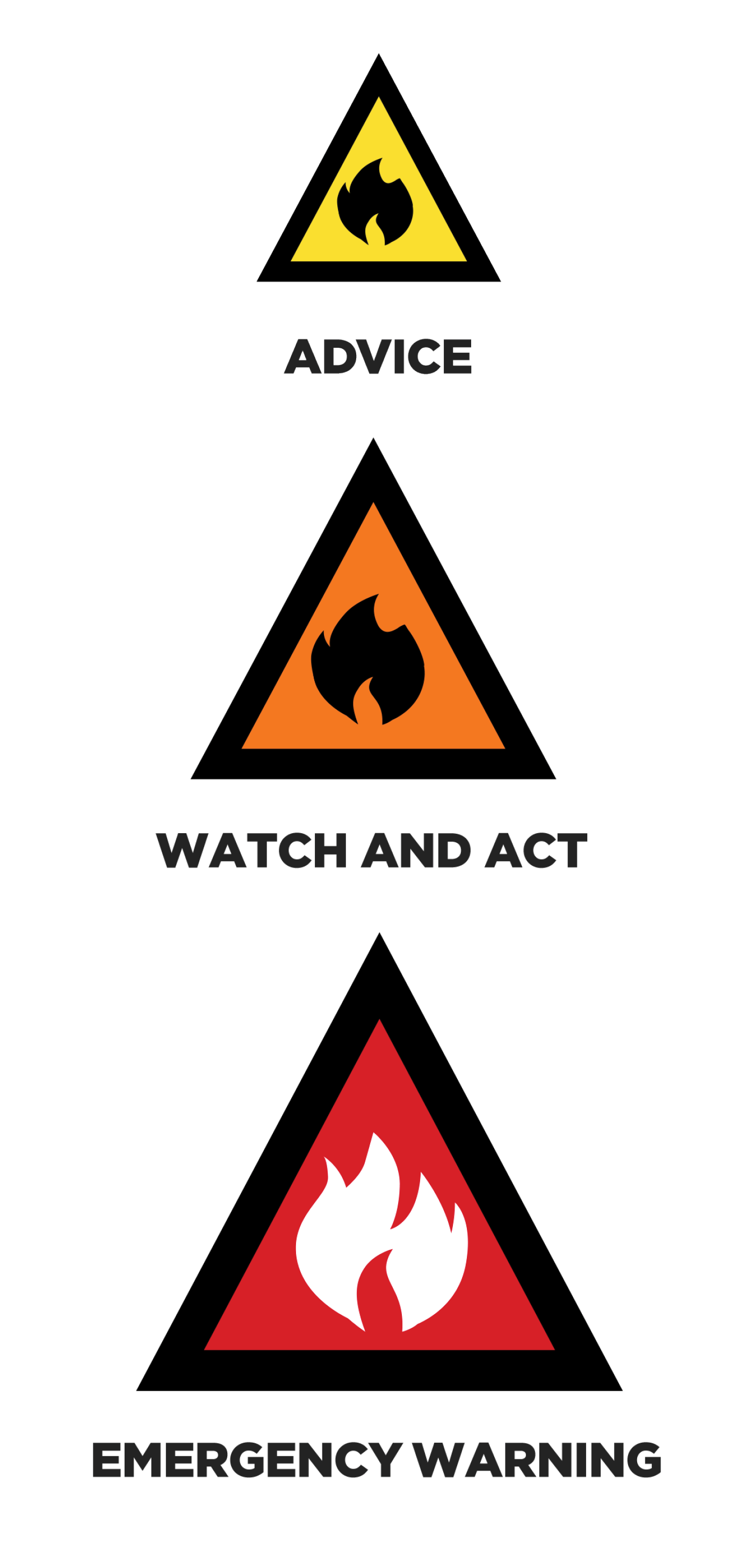 All three types of alerts will be listed on current bushfire alerts and warnings, and at the information sources listed below.
Bushfire information message
A bushfire information message informs you that a fire has started but there is no immediate danger.
This message generally relates to one of the following:
a small fire which is controllable
planned fuel reduction burning
an area likely to be affected by smoke.
The message may also be delivered through local ABC and other radio stations.
Read how to get weather warnings and emergency alerts.
Watch and act message
A watch and act message is an urgent message to alert you of a fire that could be any of the following:
approaching your community
changing with conditions
threatening property or life if not controlled.
If this message is broadcast you will need to take action now to protect your family and home. Implement your bushfire survival plan.
This message will most likely be delivered by local radio, such as your local ABC station.
Bushfire emergency warning
A bushfire emergency warning is the most serious type of alert.
If this message is broadcast your family and home is in danger and you must act now.
This message will tell you the following:
where the fire currently is
its severity
time to impact on your community
what you should do immediately.
More information may be included if there is time to do so.
Information will most likely be delivered by radio, such as your local ABC station.
If there is catastrophic fire danger, the message may also include the standard emergency warning signal.
Bushfire emergency warnings may also be sent using social media, SMS messages or as a voice recording to landlines in a specific area.
Where to check for alerts
You can view current bushfire alerts and warnings from any of the following: